As the US begins to reflect on the events of yesterday as it begins to wake up, several politicians have made calls to action or asked pressing questions. Tulsi Gabbard, who ran for the Democratic party presidential nominations in 2020, said:
We grieve for the 21 who were killed in Texas today. But grieving is not enoughwe could have, and must now, take commonsense actions to prevent these tragedies, like establishing single points of entry into schools, armed guards, trained staff, mental health services & more.
Rep Ruben Gallego, a veteran and a Democratic representative for Arizona has tweeted to ask: Why is an 18 year old allow to buy a weapon I used in war?
Earlier Beto ORourke asked Texas Gov Greg Abbott to get the National Rifle Association (NRA) to move or postpone the convention they have scheduled for later this week in Texas, and withdraw from appearing at it, saying Governor Abbott, if you have any decency, you will immediately withdraw from this weekends NRA convention and urge them to hold it anywhere but Texas.
ORourke will face Abbott in the Texas Governor election slated for later this year.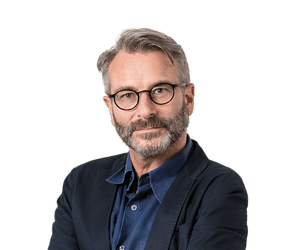 Jon Henley
US media outlets have so far identified four child victims of the shooting, all aged between eight and 10, after speaking to their families, and both adult victims, who were teachers at the school. Robb elementary has about 600 pupils, aged mostly between seven and 10.
It was still not immediately clear how many people were wounded. The University hospital in San Antonio said it had received two patients from the shooting, a 66-year-old woman and a 10-year-old girl, both in critical condition, while Uvalde memorial hospital said 15 students were being treated in its emergency room.
Hours after the attack, distraught families were still awaiting word on whether their children had survived. Outside the civic centre in Uvalde whose 16,000 residents, according to census data, are about 80% Hispanic or Latino the silence was broken repeatedly by screams and wailing.
My heart is broken today, said Hal Harrell, the school district superintendent. Were a small community, and were going to need your prayers to get through this.
Read more of Jon Henleys report here: Biden calls for tougher gun controls after Texas school shooting
In London, the British Prime Minister, Boris Johnson, has said in parliament that our thoughts are with all those affected by this horrific attack after what he described as reports of the fatal shooting in a Texan Primary School.
David Hogg, who has become a national figure in the US gun control debate as a survivor of the Stoneman Douglas high school shooting in Parkland, Florida, has posted on social media to say that the reaction to the Robb elementary school will be different, because of the level of youth activism. Hogg says:
We voted out more National Rifle Association (NRA) backed politicians than ever before in American history, and had the highest youth voter turn out in 2018 and 2020 in American history. We have the most pro-gun reform president and Congress in American history and the NRA is the weakest its ever been.

Republican state legislatures including Florida across the country have passed gun reform we just need them to do it in Congress even if its small. No single policy will end every shooting but progress and reduction in gun violence is better than nothing.
Overnight, civic leaders from Uvalde have posted messages on Facebook. The towns mayor, Don Mclaughlin, has said:
My prayers and thoughts go out to the families of the students and teachers who lost their lives today, My heart is broken for them all. I ask everyone to lift them up in prayers for God to surround the them with his love and comfort. To our community I know your hearts are broken. Please, keep these families in your prayers.
County Judge Bill Mitchell posted to say:
Today will no doubt go down as the saddest day in the history of Uvalde. Our hearts are torn and broken. Wednesday evening at 7pm the Ministerial Alliance will hold a community prayer service at the Event Center at the Fairplex. Please come and show our love and support for the victims families, students, schoolteachers, administrators, law enforcement officers and first responders.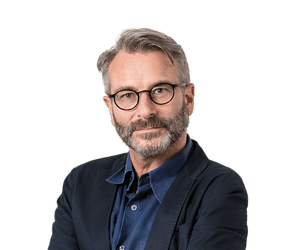 Jon Henley
Jon Henley has rounded up for us some of the tributes paid to the first victims to be named after the shooting at Uvaldes Robb elementary school:
The family of Uziyah Garcia said the eight-year-old boy was among those who died. The sweetest little boy that Ive ever known, Garcias grandfather, Manny Renfro, told the Associated Press.
Renfro said he had last seen his grandson when he came to visit during spring break. We started throwing the football together and I was teaching him pass patterns, he said. Such a fast little boy and he could catch a ball so good.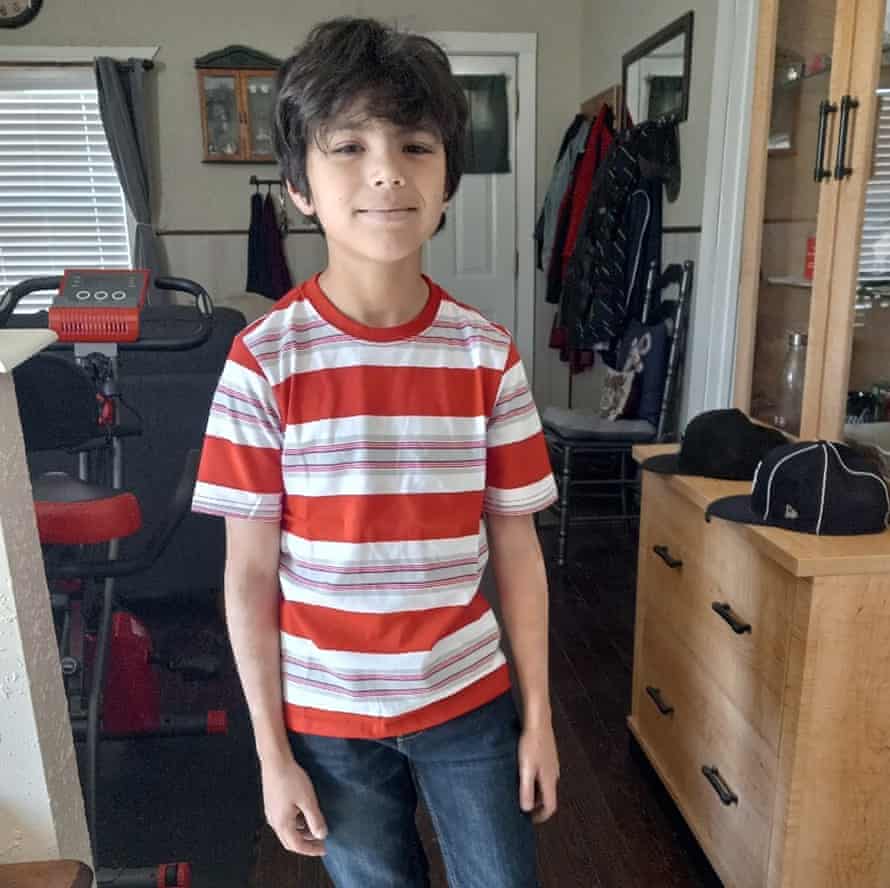 Xavier Javier Lopez, 10, was also killed in the shooting, his cousin, Lisa Garza, 54, from Arlington in Texas, said. He was just a loving 10-year-old little boy, just enjoying life, not knowing that this tragedy was going to happen today, Garza said.
He was very bubbly, loved to dance with his brothers, his mom. This has just taken a toll on all of us. Garza told local ABC News affiliate that her cousins mother had been with him during an awards ceremony at the school hours before the shooting.
The father of Amerie Jo Garza, who celebrated her 10th birthday just over a fortnight ago, identified his daughter as another of the children killed. Thank you everyone for the prayers and help trying to find my baby, Angel Garza told ABC News.
Shes been found. My little love is now flying high with the angels above. Please dont take a second for granted. Hug your family. Tell them you love them. I love you Amerie Jo. Watch over your baby brother for me.
Read more here: The sweetest little boy: families desolation at Texas school shooting
The Washington Post is carrying some quotes from Erika Escamilla, 26, who had been at the school waiting to hear news of her niece and two nephews. She told reporters they were all safe.
However she said of her 10-year-old niece, who was in the classroom next door to the shooting and witnessed the scene: Shes traumatized. She said she felt like she was having a heart attack. She saw blood everywhere.
In Joe Bidens address to the US nation last night he said I had hoped when I became president I would not have to do this, again. Another massacre.
Vice president, Kamala Harris, also spoke on the issue last night. She was delivering the keynote address at the Aipacs annual awards gala. She said:
There are parents who have lost children. Families that have lost their loved ones. And many others may have been injured.

So, I would normally say in a moment like this we would all say, naturally that our hearts break. But our hearts keep getting broken, you know. Theres so many elected leaders in this room. You know what Im talking about. Every time a tragedy like this happens, our hearts break, and our broken hearts are nothing compared to the broken hearts of those families.

And yet it keeps happening. So, I think we all know, and have said many times with each other, enough is enough.

Enough is enough.

As a nation, we have to have the courage to take action and understand the nexus between what makes for reasonable and sensible public policy. To ensure something like this never happens again.
Alexander Bolton has written for The Hill that it seems inevitable there will have to be a major floor debate on gun control. He quotes Montanas Democrat Sen Jon Tester as saying:
The bottom line is I just watched a girl walk across the plaza that held up a sign that said, This is your fault. We need to do something.
Bolton reminds us that:
Two proposals to expand and strengthen background checks that passed the House in March of 2021 have sat in limbo for more than a year as Democratic senators have shown little appetite for a partisan battle over gun control. One Democratic senator said fellow Democrats are reluctant to hold votes on gun-control measures that cant muster 60 votes to overcome a filibuster because it makes them look weak and ineffective.
Second teacher named as first student victims of shooting identified
Media outlets in the US have named Irma Garcia as the second adult victim of the mass shooting at Robb elementary school in Uvalde.
Her school profile says that she taught at the school for 23 years, and was married with four children. On the school website she says I am so excited to begin this new school year already and shares with her pupils that she loves to BBQ with my husband, listen to music, and take country cruises to Concan.
According to NBC, her son was told by a friend of his in law enforcement that Garcia had been shielding her students.
Garcia was the co-teacher of fourth-grade teacher Eva Mireles, who was earlier confirmed as one of the adults killed in the attack.
At least 19 young students and two adults have been killed in a mass shooting at an elementary school in Uvalde in Texas.
An 18-year-old suspect, identified by police as Salvador Ramos, opened fire at Robb elementary school, which is in a mostly Latino community about 85 miles west of San Antonio near the Mexico border, around 11.30am on Tuesday. Police said the suspect was killed, apparently by arriving officers.
Fourth-grade teacher Eva Mireles has been confirmed as one of the adults killed in the attack. Im furious that these shootings continue, her aunt said in a statement reported by ABC News. These children are innocent. Rifles should not be easily available to all.
Names of the first student victims are also beginning to emerge. Eight-year-old Uziyah Garcia and Xavier Javier Lopez, 10, were confirmed by the Associated Press to have been killed after speaking with members of their families. Amerie Jo Garza, also 10, was identified by family as one of the children killed, according to ABC news. Jose Flores, aged 10, has also been named as a victim by his uncle.
The parents of the schoolchildren have had to wait for hours in a parking lot to receive the news that their children are dead after being swabbed for DNA, according to New York Times reporter, Jazmine Ulloa.
Police say the suspect had crashed his car near the school. The motive was not immediately clear and it is believed he acted alone. Gutierrez said the suspect shot his grandmother at her home in the morning. She is believed to be in critical condition in hospital, Sgt Erick Estrada told CNNs Don Lemon.
The suspected gunman bought two rifles on his 18th birthday, Gutierrez told reporters after he was briefed by Texas Rangers. That was the first thing he did on his 18th birthday, Gutierrez said, adding that Ramos had hinted on social media that an attack could be coming. The suspect had posted images of himself with the weapons to Instagram.
Joe Biden addressed the nation on Tuesday night. The president delivered an emotional speech, calling for common sense gun laws and said: As a nation we have to ask, when in Gods name are we going to stand up to the gun lobby? When in Gods name will we do what we all know in our gut needs to be done?
Former president Barack Obama said its long past time for action on gun violence in the US. Were also angry for them. Nearly ten years after Sandy Hook and ten days after Buffalo our country is paralyzed, not by fear, but by a gun lobby and a political party that have shown no willingness to act in any way that might help prevent these tragedies.
Condolences have been expressed by world leaders including Ukraines President Volodymyr Zelenskiy, Germanys chancellor Olaf Scholz, and Israels president Isaac Herzog.
Pope Francis said he was heartbroken by the massacre and said It is time to say enough to the indiscriminate trafficking of weapons. Let us all make a commitment so that tragedies like this cannot happen again.